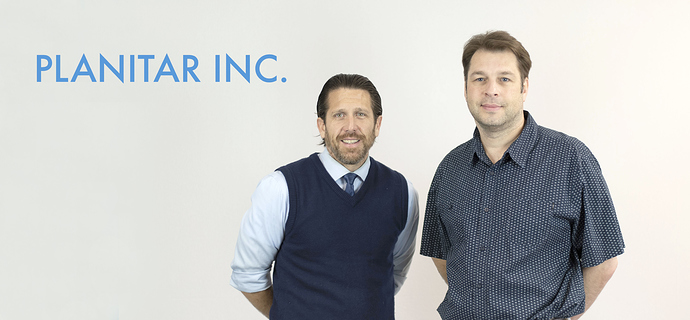 Please be advised that Planitar Inc. co-founder Alex Likholyot will be taking the company through its next stage of growth as its new Chief Executive Officer, replacing co-founder Kevin Klages.
In his new role, Alex will be aligning the company's innovations with its sales efforts to accelerate Planitar's growth in existing markets and the expansion into new market verticals.
During the internal announcement to Planitar staff, Alex said: "From the very beginning, our goal was to optimize the way people collect measurement data. Our technology will continue to deliver the fastest workflow for mapping interior spaces, with iGUIDE 3D tour presentation being one the most intuitive and efficient ways for people to explore indoor environments. We also strive to give our customers powerful tools to run their businesses and help them, in turn, to serve their clients better. Planitar is uniquely positioned to take full advantage of its technology in multiple vertical markets and we will accelerate executing on this vision."
Kevin will be taking on a new role as Chief Industry Officer to focus on strategic initiatives within the current Residential Real Estate and Property Management industries while developing new market verticals.
Kevin is excited about the future outlook in our existing verticals, "As co-founders, Alex and I had a vision of what Planitar could be. Under his management and leadership, the company is in a great position to continue executing on our vision. In under 5 years, we have managed to evolve the standards for listing real estate property in Canada. Floor plans, room measurements, and square footage have now become commonplace and a default in many markets. We will be capitalizing on Planitar's strengths to become the standard for many different industries and verticals in proptech, and are looking forward to continuing to build on that paradigm shift in Canada and globally."
Michael Vervena, VP Sales and Marketing, will now be the primary contact for our operator network.