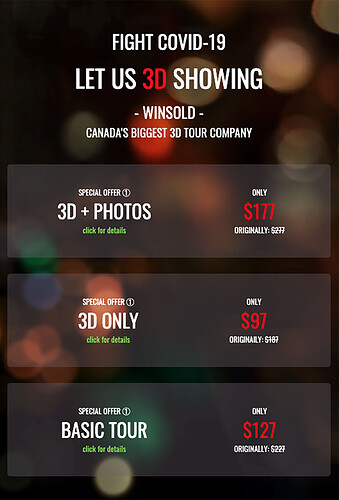 Hi everyone, I am just wondering what should we do with some companies who charging realtors so cheap?
I am living in Toronto and I charge $290 for up to 3000 sqf and 11cent for additional sqf including unlimited HDR photography.
But last night my new client send me an email and told me another companies do same service with matterport for $177 for 4000 sat plus $37 for floor plan. they mentioned on their website they are largest 3D tour company in Canada. it is too cheap i believe.
Do you think I should change my price list?